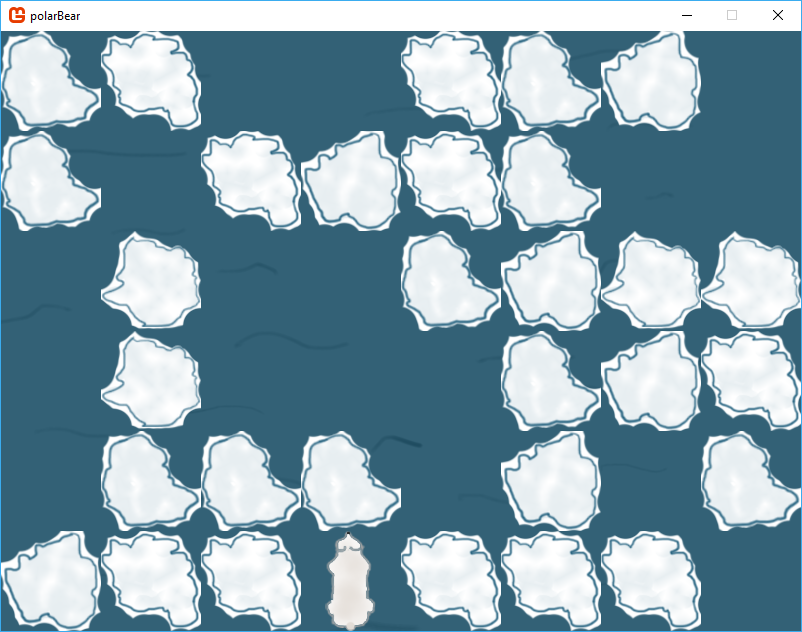 Bears Can't Swim
A downloadable game for Windows
My very first game.
Move the polar bear to walk on ice, but avoid the water!
Controls: Arrow keys

PROTIP: you can use two arrow keys at once to make a diagonal move.
Created in MonoGame XNA FrameWork
Install instructions
You'll likely spawn on water and get insta-killed. Just restart if that's the case.