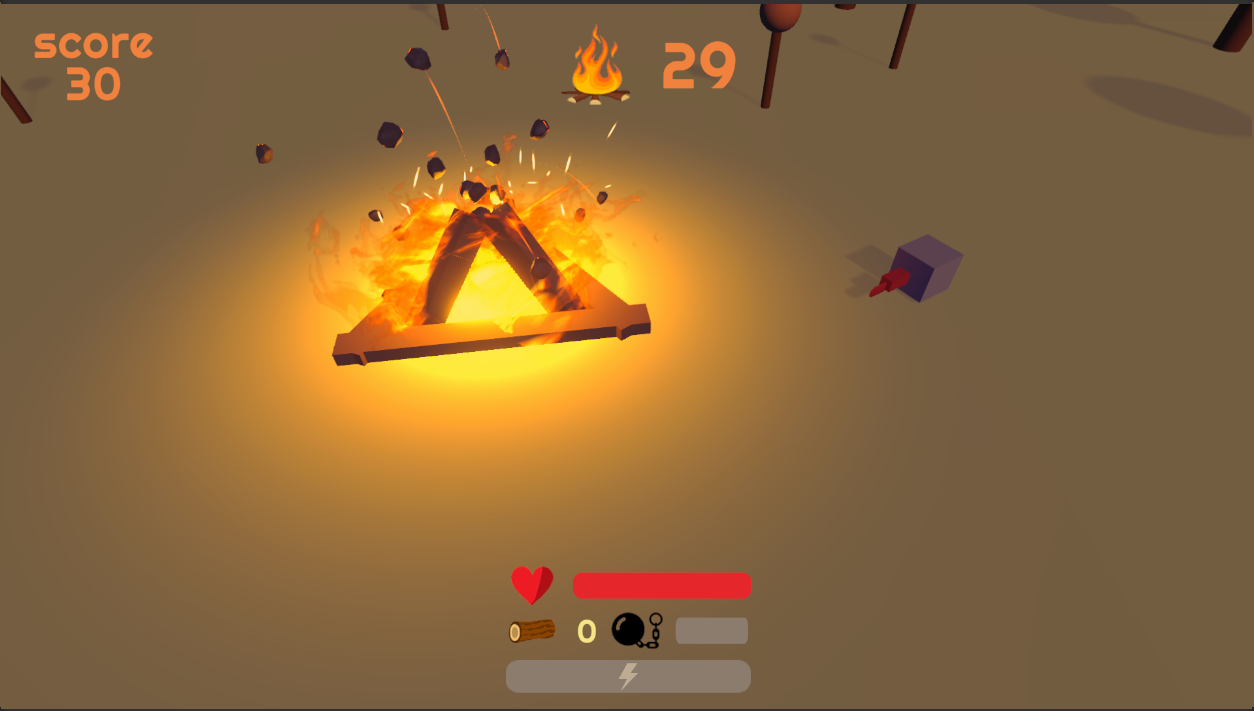 Bonfire Boogaloo
A downloadable Bonfire for Windows
Keep the fire going for as long as possible, and improve your high score as you refine your plank tossing skills!
Bonfire Boogaloo is my submission for the LD46 gamejam.

The theme was "keep it alive".
This was a solo project, created in a timespan of 72 hours.
Music: Funky Suspense - Bensound
from bensound.com
Big thanks to https://svarttand.itch.io/ for the gameplay video!
If you like this, feel free to follow me on twitter!
Install instructions
Run Bonfire_Boogaloo.exe and play.